NORTH JETTY BREWING
Meet me at the Jetty!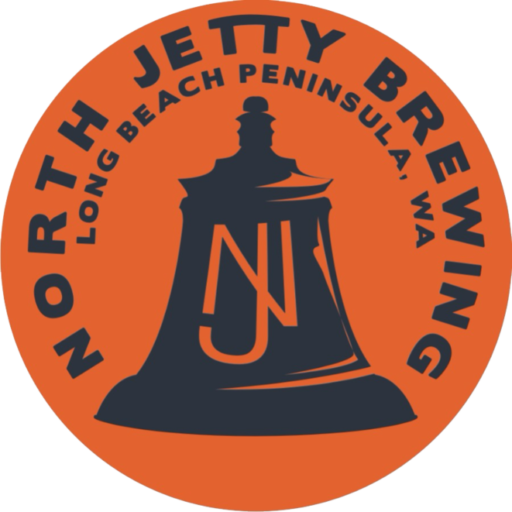 Taproom
Our taproom has 18 taps, featuring 16 of our own beers. We rotate a couple Washington ciders and a guest tap or two.

Brew House
We produce quality beers and hard seltzers on a 10 barrel system. Our brew house also consists of two twenty barrel and four ten barrel fermenters. We produce around 1000 barrels a year.

Beer To Go
You can purchase and fill a North Jetty growler or freshly-filled 16 oz. cans, bring your own growler (we don't mind!), or purchase cans of select beers at our taproom.

Fresh & Tasty Food
100% all beef, skinless no filler hot dogs made in Washington State, beer soaked brats, and a variety of soft pretzels and dips are available in the taproom.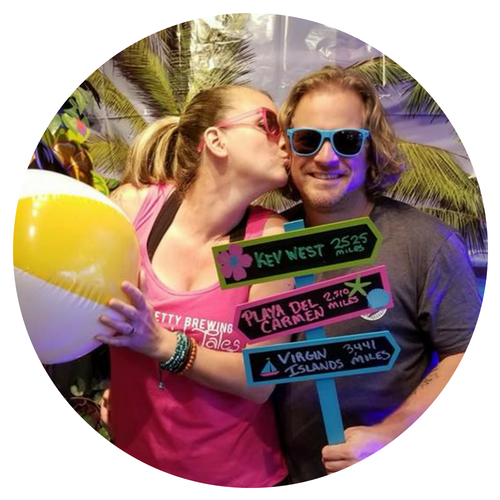 Our Story
North Jetty Brewing is family owned and operated by Erik and Michelle Svendsen on the beautiful Long Beach Peninsula. While they have been brewing commercially since 2012, the tap room has been open since April 2014. The taproom is a gathering place for locals and tourists alike and hosts a number of community events, trivia, and fundraisers.
Their beer is carried throughout the Northwest. If you'd like to carry North Jetty beer, contact one of these distributors:
Alebriated – (503) 756-3617 
Portland, Bend, Salem, Eugene, and Hood River
Fort George Distribution – (503) 741-9172
Northern Oregon coast and southern Washington coast, Tillamook through Grays Harbor/Chehallis
CSB Craig Stein Beverage – (360) 693-8251
River Barrel – (503) 544-5025
Olympia through Seattle/South Sound
Location:
4200 Pacific Way, Seaview, WA 98644
You'll find our brewery near Astoria, Oregon. Just head across the big bridge toward Long Beach. It's a refreshing stop if you're exploring Highway 101 or spending time on the Washington coast.